Star Forge Tactics
A downloadable game for Windows
ストーリー
STORY
4つの主要国と周辺の小国からなる連邦国家「エイトック聖導王朝」。 歴代の聖王と各国に配備された支隊により統治され、1000年以上の歴史を誇っていた。 しかし、突如現れた「マウザー征服王」率いる謎の軍団により王朝の首都は陥落。 連邦は崩壊し、マウザーに屈するもの、抵抗を続けるものが互いに争う混乱の時代が訪れた。 主要国の一つ「ミタール大公国」は王朝の側で抗戦したものの、 マウザーの攻勢により壊滅的な被害を受けて降伏。 ミタール支隊を率いていた支隊長「ブラナム」は辛くも窮地を脱し、 養子の「クロム」や生き残った部下たちとともに辺境の小国「プラトラント国」に身をひそめた。 それから5年の歳月が流れた…。
The Aitk Seidou Dynasty is a federal state consisting of four major countries and a small number of surrounding states. It was ruled by successive holy kings and branch troops deployed in various countries, and boasted a history of more than 1,000 years. However, the capital of the dynasty was dropped by a mysterious corps led by the "King Mauzer" who suddenly appeared. The Federation collapsed, and a period of turmoil came in which those who succumbed to Mauzer and those who continued to resist competed with each other. One of the major nations, the Great State of Mittal, fought against the dynasty, but surrendered after being devastated by Mauzer's offensive. Branam, the branch leader who led the Mittal branch, barely escaped the predicament and, along with his adopted son Chrome and his surviving subordinates, found himself in the remote small country of Pratranto. Five years have flowed since then.

画面イメージ
IMAGES
ステータスはオーソドックスなものを採用。
武器にはすべて使用回数があり、使い切るとなくなります。
一部のジョブについては、特殊な能力があったり、一定のレベルに達すると上位ジョブにチェンジできたりします。
The status is orthodox.All weapons have a number of uses and will disappear when used up.Some jobs have special abilities or can be changed to higher jobs when they reach a certain level.
状況に応じて武器を使い分けながら敵ユニットを撃破しましょう。
なお、一度倒されたユニットは即時に退場となり、次マップ以降も使えません。
Destroy enemy units using different weapons depending on the situation.Once defeated, units will be ejected immediately and will not be available for use after the next map.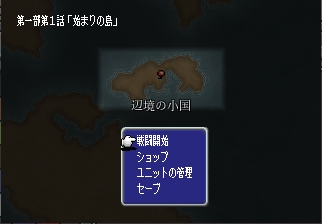 装備品の購入やユニット間での交換は、戦闘開始前の準備画面で行います。十分な準備をして戦闘に臨みましょう。
You can purchase equipment and exchange between units on the preparation screen before the battle begins. Be well prepared to fight.

Purchase
In order to download this game you must purchase it at or above the minimum price of $3.99 USD. You will get access to the following files:
Starforgetactics_english.zip
26 MB
Starforgetactics_japanese.zip
28 MB
Download demo
Comments
Log in with itch.io to leave a comment.
Thanks for adding an English version!
Thank you for the comment! Fixed a bug from the first English version. If you are interested, please check.